Dahua CCTV Wireless Wifi Security Camera Price in Pakistan Lahore
CCTV cameras have a wide category of products. There are analog, IP, thermal, and wifi cameras option available depending upon the technology option used. Why Dahua is always the best option in the Pakistani market because it has the best R and D departments as compared to other brands. They do a market survey and give data to the R and D departments. Previously talking, Dahua has launched few wifi cameras, seeing the demands and CCTV wifi camera price in Pakistan analysis, it has to intro a new domain of wifi camera call imou. wireless CCTV camera price in Pakistan is now extremely low due to brand innovation. People mostly talk about Hikvision but unfortunately, Hikvsion has not launched two many wifi cameras model.
Tremendous Benefits of choosing Wifi cameras for installation
First of all, I want to discuss is the wireless camera is really a wireless camera? The answer to this question is no. The wireless camera should be called Wifi cameras only because when you need to install these cameras, you must provide its electric power to the camera. So this is not wireless, electrical wiring is needed at every cost. So next time you wireless CCTV camera price in Pakistan your concept will be clear that its I should search as CCTV wifi camera price in Pakistan.
Wifi cameras are usually stand-alone cameras, you do not need any DVR or NVR to view them. wifi cameras have a memory card option. So when you buy these, you need to buy a memory card as well. The wifi camera has an audio option as well. You may enjoy one-way or two-way audio features in these. Dahua Imou cameras has both these options. Indoor cameras mostly have two-way audio and other outdoor cameras have one-way audio options. Dahua imou Wifi camera is reliable in wifi connection. Their antennas are strong and have fast connectivity with wifi router. Comparing with other brands or products available in the market, other wifi cameras of local brands are passive and slow in wifi connectivity. Living in Pakistan you must face internet issues any time, so your product must be reliable, for this fast connectivity, you must pay high "CCTV wifi camera price in Pakistan".
The latest cameras have the capability of differentiating the image of humans and other moving objects. Dahua imou cameras have these features of human and motion detection very accurately. This wifi camera price in Lahore is a little higher than other products, but the life of the product is really high. These cameras can send a small clip-on to your mobile app on detection of humans in the critical areas which do not allow people to enter with any permission. Cloud storage and memory card are two options for recording video by the camera. Cloud of wifi camera price in Lahore is normally 9 dollars, it may be lower depending upon the company.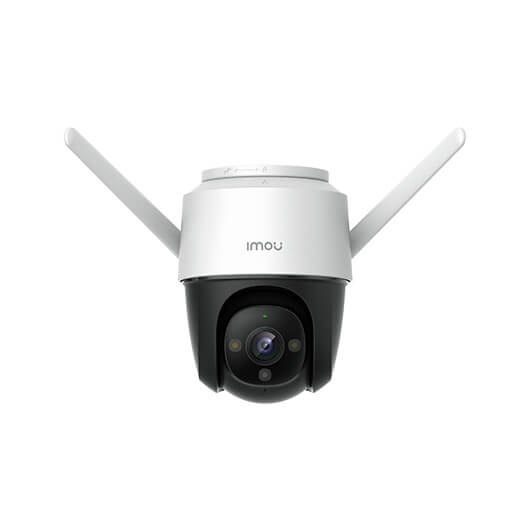 Wifi wireless security camera price in Pakistan
Too many models are available, I am going to share the price of these, but the price may change depending upon dollars prices. Ranger 2 wireless security camera price in Pakistan is 6000 to 6500 rupees. Imou bullet 2C wifi security camera price in Pakistan is also 6000 to 6500 rupees. imou cruiser price in Pakistan is ranging from 10000 to 13000 rupees. For more explore the product on top.