BIOMETRIC ATTENDANCE MACHINE PRICE IN PAKISTAN LAHORE
Biometric attendance Machine price in Pakistan is trending nowadays. Every company, school, college, and other office is trying to shift to this latest attendance method. Conventional systems can be cheated easily for fake attendance of employees. Sorry to tell you, but I did also in my school time. So we live in the 21st century. So cheating has been minimized. There are several methods of attendance. You can mark the attendance on an RFID card. The biometric fingerprint is the second option. The third one is the face-scanning attendance method. So we can say, techniques are improved now. But I must say here that marking attendance by card is not authentic, as anyone with the cord of another person can mark the attendance. Fingerprint and face attendance are authentic methods.
Market leader in Biometric Attendance Machines
There are many brands in the market providing attendance machines. ZKteco is the brand leader in biometric devices. Now there are several models offered by ZKteco. Common models in the market are K50, MB20, MB460, MB460 with battery, F22, and Uface 800. Mostly these are the series, maybe discontinue soon and will be replaced by other the latest models.
Model selection Criteria
The selection of the biometric machine can be on various criteria. It can be the number of employees, touch spread disease, the age of people like children in the school, etc. let's discuss one by one. We will also compare these machines. Biometric attendance Machine Price in Pakistan will be provided at the end
1. Number of Attendees
All biometric attendance machines do not have the same capacity. One of the famous and cheaper models is the K50. ZKteco K50 has a 3000 fingerprint capacity in it. So if you are from any factory which has three thousand employees, you can use this machine for their attendance. You can use more devices at different gates. This model has 3000 user capacity and 10,000 record capacity.
If you have a smaller number of attendees, we have another model for this. That is MB20. MB20 is a face attendance machine. You can mark attendance by using a face scanner and fingerprint as well. This machine has a 200-face attendance capacity. 1000 fingerprints storage capacity and 50,000 is record capacity. If it meets your requirement then buy MB20.
Similarly, the M460 is a better version of the MB20 as this model has the same functions with higher capacity. MB460 has a 1500 face capacity, unlike MB20 with a 200 Face capacity. It has 2000 user capacity. Similarly, it has a 2000 fingerprint capacity as well. If you need face attendance and have 200 plus employees, you must need MB460. This Biometric Attendance Machine Price in Pakistan is a little higher than MB20.
2. Coronavirus Danger
Covid-19 was a well-known disease in 2019 and has damaged lives globally. Now this disease has been cured. Still, few cases exist in many countries. So if you want to avoid touch and maintain social distance. I must recommend MB20 for the attendance of your employees. This machine will mark attendance through face scanning. Its sensors will identify your face by standing in front of its screen.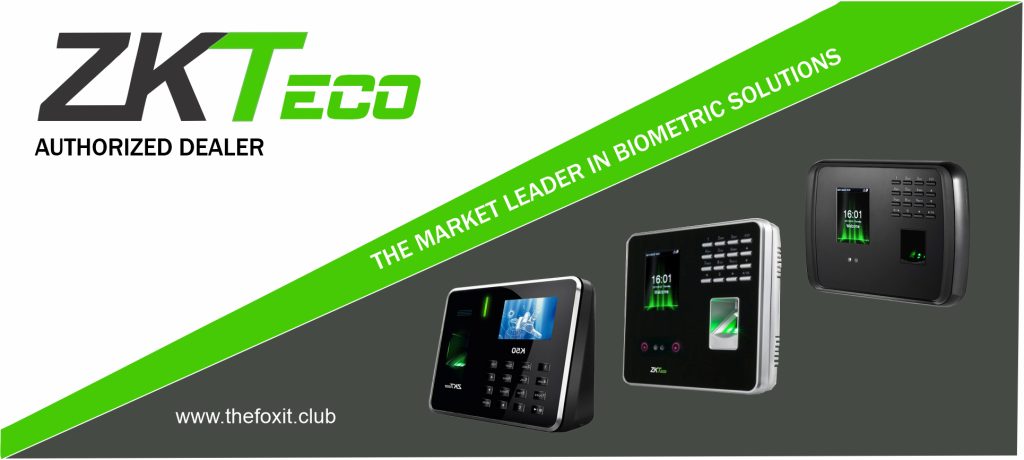 Which Machine can be used for School or College?
As there must be 50-100 students in any classroom. So you can use ZKTeco MB20 for face attendance. Keep in mind this machine can mark 200 faces only. If there is no strict restriction in the school or college by govt. You can use K50 for a higher number of students as it has a capacity of 1000 attendees. ZKTeco K50 has a fingerprint attendance feature only. MB460 is another model with a higher capacity for facial attendance. MB20 Biometric machine price in Pakistan is higher than K50 Biometric machine price in Pakistan.
MB460 is expensive, but it meets all requirements of facial attendance with more than 200 employees.
Which Machine can be used for Small Office?
K50 is a budget-friendly machine. It is a very regularly used device. It can fit every office, and every business as it is very simple to mark attendance. So you can use this device in any office. This K50 Biometric machine price in Pakistan is the lowest of all models. As small office do has too many employees. The number of attendees is under 1000.
The ZKTeco K50 price in Pakistan was 16500 one year ago. Now its price has been increased. It may be 20,000 now. Price may change, Price was stable one year ago. The ZKTeco MB2O price in Pakistan is 22000. The ZKTeco MB460 Price in Pakistan is 38000. One of the most expensive ZKTeco machines is UFace 800. It has a higher capacity for RFID cards, Biometric Fingerprints, Users, and record capacity. The ZKTeco Uface800 price in Pakistan is 52000.