Dahua technology is amazing. It has revolution in CCTV cameras. All other brands are trying to beat Dahua in the market but Dahua is unstoppable. Dahua is investing a huge share of its annual income in Research and Development in CCTV cameras. Dahua introduced a series of wifi cameras that are being manufactured as brand name IMOU. Imou is specialized in the manufacturing of products operated through WIFI.
IMOU products are really remarkable. Today we are going to discuss Dahua imou CELL 2 camera general specs and benefits. I will tell you the availability of this camera in Pakistan and this CCTV camera price in Lahore as well. The best camera I have seen comes with so many unique features. I have seen the first camera which is totally wire-free, why I am saying this will be answered at the last of the article.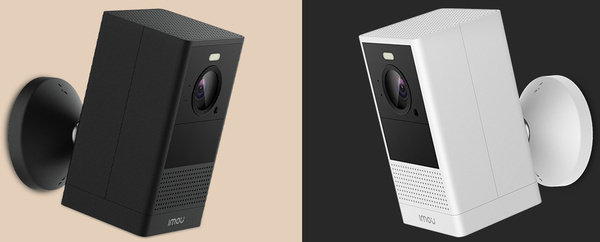 Imou Cell 2 features with benefits and Cell 2 CCTV camera price in Pakistan Lahore
Imou cell 2 is a wifi-based camera. It comes in the IP camera section and can be operated on either option. I mean you can operate it on a WIFI connection or through a network cable. But this camera is really an awesome invention as it is totally the wire-free camera. You do not need any power supply connection. This camera 4mp QHD camera. This is really a big deal. A camera which is 4mp QHD can easily identify the person in front of it. This camera is a smart color vision camera which means if you need a black and white image you can see it nut if you want to see color night vision view then this camera also offers that opportunity as well. This motion-based spotlight makes it an awesome power-saving camera. So this CCTV camera price in Lahore will be a little higher as it is offering unique features.
This camera is really a big offered product in the market as it can capture every detail with 4mp. 4MP QHD resolution makes it the best-capturing camera around you even at night as well.
Spotlight is amazing because it is very powerful and can make the camera see so clearly color vision images at night even at very low light.
This camera is really a trouble-free camera. It has 100% wire-free installation. This camera first time in history it came with a rechargeable battery, so you just need to hang it or place it in on high place, next you need to connect this camera with wifi. So now you can enjoy a 100% wire-free camera anywhere. This CCTV camera price in Lahore would be high as it has a built-in battery option. This battery can be used for up to 6 months on a single charge. The battery is removable and replaceable making this camera a true trouble-free camera in the present market. Another advanced feature includes a siren which can be turned on when motion is detected in front of it. This camera has a really powerful wifi frequency option as well. two -way talks also make it the best option to buy and install. Now you must be excited to know about this Cell2 CCTV camera price in Pakistan Lahore.  This CCTV camera price in Pakistan Lahore is unfortunately not available.