Dahua technologies is the best company working in China and has won the market share at second-highest rank. Why Dahua is getting better in market and product advancement. Dahua CCTV camera price in Pakistan is much better than many other countries Dahua has allocated 10% of its annual sale for research and development (R&D). Dahua will win all the share R&D budget is much higher than many other companies. Other companies are trying their best to win the market and provide the best CCTV camera price in Lahore and other cities of the world. Dahua CCTV camera price in Pakistan is lower as Pakistan china trade is easier and china is our neighbor country. Dahua is the inventor of many series. HDCVI cameras are developed by Dahua. Dahua has recently launched 5 MP HDCVI cameras. And resolution is really remarkable.
Dahua 5MP CCTV Camera- 1500CP-A
This camera is called starlight by Dahua. It is coming in Bullet shape. In order to see the 5mp result XVR must have the latest firmware. If you have been using an older version, it must be upgraded to the latest version firmware. This is a high-speed camera and can provide 25 frames per second at 5MP. So it screen size will be 16:9. Dahua is an advanced featured company, so its camera is also an advanced feature. It is providing a CVI/AHD/TVI and CVBS signal conversion option, which means you can use this camera at any DVR of another brand. This buys you do not need to about Dahua CCTV camera Price in Pakistan, just buy and enjoy the latest features cameras with high quality and longer lifespan. Dahua 5mo camera has a 3.6 mm lens, you can also shift to a wider lens at 2.8 mm.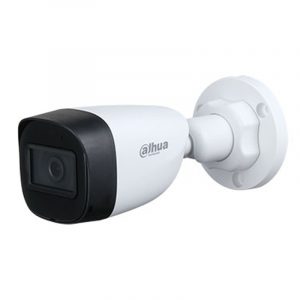 Day vision performance is good for many cameras, but night vision performance is really important. As we need 24/7 security of the places where the cameras have been installed. So this camera is capable of seeing and capturing the images at a distance of 30m meters, which is remarkable. This model is equipped with a built-in mic, so you can also listen to voice over this camera making security more detailed and investigatable. This camera is based on the latest technology. It is IP 67, which is weatherproof waterproof, and dustproof capacities. Also do not worry about the power usage, it is using a minor voltage of 12V.
Dahua 5mp CCTV camera price in Lahore
Dahua is facing much crisis in china, This is because China is facing a crisis of power shortage, which is unbelievable. So, china govt is now applying many restrictions to the industries and shutting down many small industries. So china's product is going to be expensive and as a result of this CCTV camera price in Lahore is going to be higher. At present Dahua 5mp, CCTV camera price in Lahore is 3800-4000 rupees. It going to be higher soon.