Wifi cameras are the best invention. These are the cameras that eliminate wiring problems. In all analog and IP cameras, wiring is necessary. But in some cases, we do not have an installation route or people do want to show wiring in houses or offices. So wifi cameras provide the solution to this problem. So let what you need for the installation of cameras. You must have a wifi connection at home or office or at the installation place. Then you must have a power socket to power up the camera. When you have these then the next step is to ask for CCTV WIFI camera price in Pakistan from us. These "IP cameras Pakistan" are easy to install. Dahua brand is the leader at present in the Pakistani market. There are a few steps for wifi camera installation at your place. Firstly order from CCTV CENTER. The technician will bring a camera to your place. Then the position of the camera will be decided after that technician will drill and install the camera at that place. The application will be installed on your cellphone. Then camera code will be scanned through your cellphone. Wifi will be connected to your camera. After that, you can enjoy the wifi camera with lengthy wiring.
Let me find the best WIFI camera for You. There are two cameras selection criteria. For indoor use and for outdoor use. Let discuss few cameras here.
CRUISER and BULLET 2C made by Dahua
Dahua Cruiser Camera and Bullet 2C are for outdoor use. One camera is PTZ and can be rotated in 360 degrees, while the other camera is a fixed camera and can not be rotated. Both are IP 67. It means both "IP Cameras Pakistan" can work in an outdoor environment. Resistant to watch and raining condition. Also resistant to temperature and dust of the environment.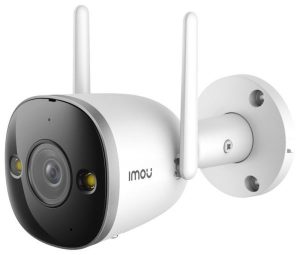 RANGER 2 and A35 Made by Dahua
Ranger 2 is the best camera that I love to install at my home. This is the camera made for indoor use only. This is a 2MP camera and is also available in 4MP. This camera is a small PTZ camera made by Dahua Imou. It can be rotated in any direction from your cellphone. It is a two-way audio camera. Another camera is A35 made by Dahua. This camera is also made for indoor use only. It is also a two-way audio camera. This is a 3MP camera. These "IP cameras Pakistan" are used for indoor.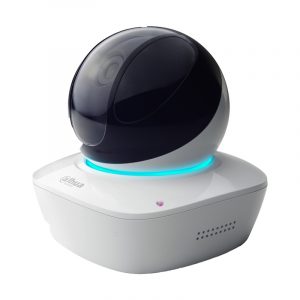 These CCTV WIFI camera price in Pakistan
Wifi cameras are wireless cameras. So it signal communication depends upon the IP number. So these cameras fall in the IP cameras category. IP camera Price in Pakistan is higher than analog. Ranger 2 is 6500 rupees. A35 price is 11000. Cruiser CCTV WIFI camera price in Pakistan is 13000. Ans Bullet 2C price is 6400. Call us now for installation at your place.